Black pepper is considered the "king of spices" and is a commonly used condiment that adds a kick of flavor to dishes.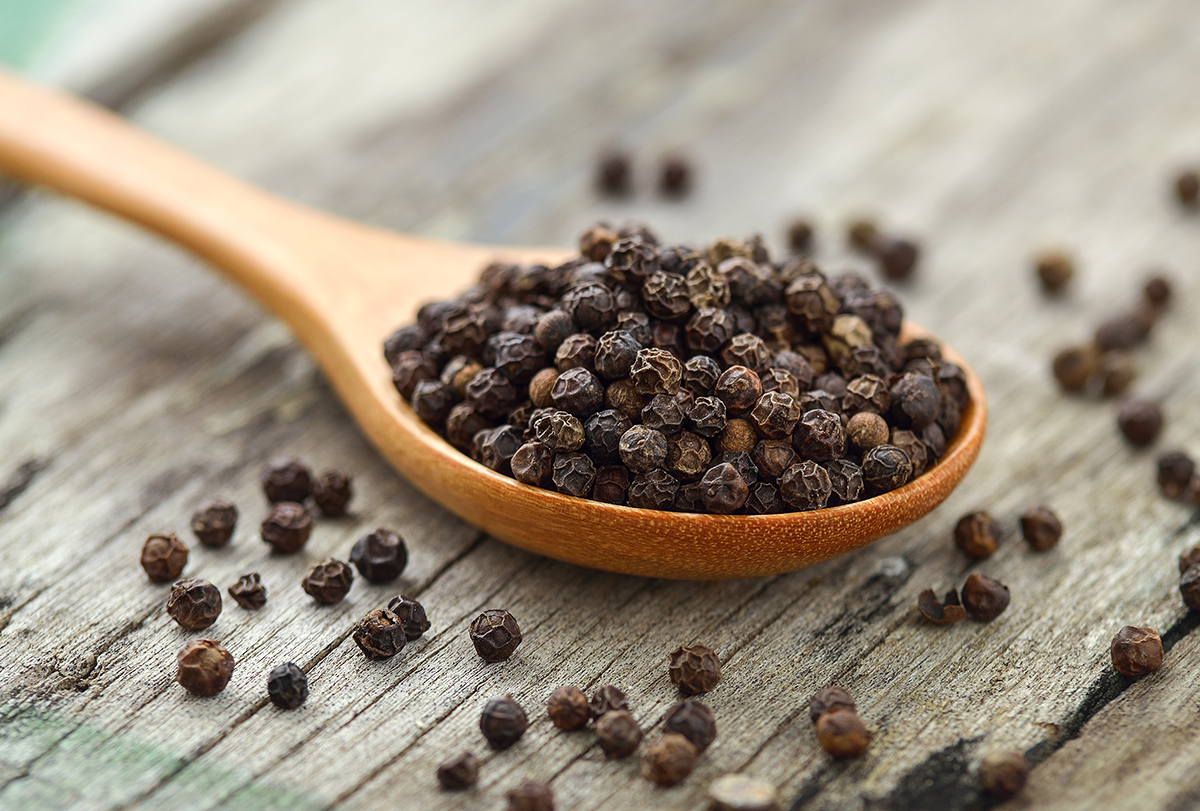 The amount of black pepper used for cooking is usually very little, but some people consume large quantities for its therapeutic benefits. These include: (1)
Treating throat and ear infections
Promoting digestion
Relieving a common cold
However, consumption of large amounts of black pepper is a major risk factor for the development of kidney stones. (2)
How Can Black Pepper Cause Kidney Stones?
Kidney stones are crystals of some inorganic compounds that are not excreted out of the kidneys. These accumulate within the tubules and solidify over time, causing extreme discomfort and pain. (3)
About 80% of all kidney stones are made up of calcium, of which 50% are calcium oxalate. These are formed when the kidneys fail to filter out calcium and oxalates obtained from foods. (3)
One of the most effective ways to avoid the formation of these stones is to limit the intake of foods high in oxalates. Foods such as spinach, soybeans, fig, quinoa, sesame seeds, and black pepper are rich in oxalates and can cause calcium oxalate kidney stones. (3)
What Amount Is Safe to Consume?
So, if black pepper is used sparingly as a spice, how can it cause kidney stones?
There has to be a significant intake of black pepper in the form of supplements for it to contribute enough oxalates to the diet.
Consuming up to 5 mg or 1 teaspoon of black pepper each day is generally considered safe. (4) However, for people with a previous history of kidney stones, this amount should be further restricted to ½ teaspoon each day.
What Should I Do if I Accidentally Consumed Excessive Black Pepper in a Day?
Consuming excessive black pepper one time is not going to cause kidney stones. Make sure you do not continue this practice for a long time. Meanwhile, drink plenty of water over the next day to flush the oxalate from your body.
Practical Takeaways
Black pepper is called the "king of spices" as it adds flavor to dishes.
It contains bioactive compounds that offer health benefits, protect against colds and ear or nose infections, and promote digestion.
Black pepper contains oxalates, which can lead to the formation of kidney stones if consumed in large amounts.
Was this article helpful?